Actor's Spotlight: Mackensie Sellers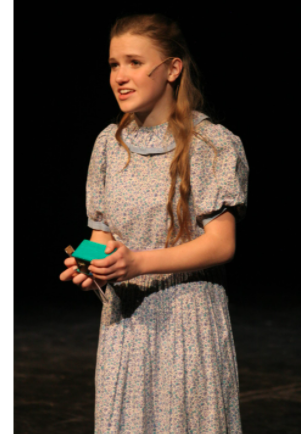 Mackensie Sellers is a super talented freshman here at Timpview this year and also was a Winnie Foster in this year's fall musical, Tuck Everlasting, which played in the school Auditorium between Nov. 4 and Nov. 9. 
When asked on how she felt about the experience she commented that she "was super excited (and) very surprised" that she got a lead part. She also said that she "felt immediately accepted by people (and) had an awesome time" being in the play. We are definitely excited to see what this amazing little actress has in store for the future.
For their next play, Timpview Theater will be performing Wendy and Peter from February 10 to 14.